Lieu du stage
Le stage se déroulera à la Bibliothèque de Libramont-Chevigny : Avenue de Houffalize, 56F à B-6800 Libramont-Chevigny ;
Du mercredi au vendredi de 9h à 17h.
Description
Il était une fois trois jours de stage qui commencent chacun par une histoire…

Une histoire qui suscite en nous des images intérieures très personnelles et pourtant universelles.

Ce stage sera l'occasion de leur donner une forme, de créer notre propre espace magique et mystérieux, notre cabinet de curiosité :
Création de héros en tissu, objets détournés installés dans des boîtes, éléments de la nature assemblés en créatures étranges, collage, dessin, peinture…
Un « espace dans l'espace », éphémère peut-être, petit ou grand, un coin de forêt, un bout de château, où le spectateur pourra suivre, peut-être, les petits cailloux…
Niveau
Aucun prérequis
Matériel
Carton de récupération
Tissus de récupération que vous aimeriez utiliser ou échanger, rubans, dentelles, etc…
Vieux coussins, vieilles couettes pour utiliser le rembourrage intérieur
Papiers que vous trouvez beaux, de couleur, blancs, légèrement abimés, texturés, etc…
Images qui vous inspirent, livres sur des artistes dont l'univers vous parle…
Magasines à découper
Objets pas trop volumineux qui pourraient servir à créer un cabinet de curiosité (boutons, cartes postales, coquillages, clefs, objets métalliques, etc…)
Morceaux de bois, de planches, vieilles poignées de portes, caisses à vin ou autres cages, tout objet pouvant contenir d'autres objets, boîtes à chaussures
Branches, éléments végétaux…
Vieux journaux
Crayon ordinaire + gomme
Papier de brouillon et carnet de notes
Quelques feutres et crayons de couleur
Vos outils de prédilection si vous en avez (pinceaux, bics, plumes ou tout autre…)
Matériel de couture de base (aiguilles, fil à coudre, ciseaux)
Information
La soirée du jeudi 4 novembre, intitulée "Elles ont des ailes", vous sera contée par Sylvie Alexandre.
Cette activité est incluse dans les frais de participation des stagiaires. Elle est également ouverte à tou(te)s, à partir de 16 ans, au prix de 6 €. Réservation OBLIGATOIRE par mail à bibliotheque@libramont.be
Stage organisé uniquement en EXTERNAT et sans les repas.
Pour vous loger, consultez notre onglet "Hébergements" !

---
---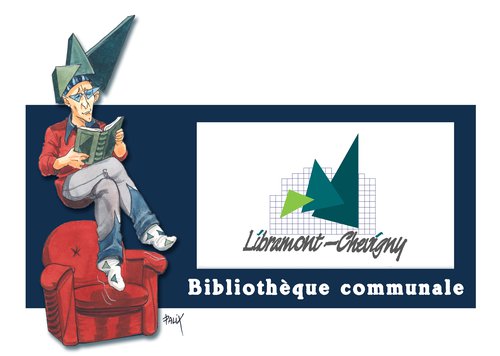 To register, please complete the following form.