Description
L'image Fragmentée
Découverte de l'initiation à la technique de la mosaïque décorative .
Nous allons travailler sur la décomposition de l'image qui sera recomposée avec des matériaux tel que la faience ,la pâte de verre appelées "tesselles ".
A partir d'un projet personnel (dessin, peinture etc) où d'une image de votre choix qui servira de guide .
Nous aborderons les differentes techniques utilisées (pose directe et indirecte)la coupe , la pose et le jointoyage.
Vous vous aventurerez sur le chemin de la transformation , dans un esprit de recherche en incluant votre imaginaire et votre sensibilité.
Niveau
Aucun pré-requis n'est necessaire pour ce stage .
Matériel
Il est indispensable de venir avec un support de votre choix , un projet ,de quoi dessiner (crayons, latte ) des lunette de protection si nécessaire et d'un tablier.
Sera mis à votre disposition de la vaisselle cassée ainsi que de la colle et du joint .
N'hésitez pas à contacter Isabelle Carpentier avant le stage pour avoir des informations sur le matériel.
Lieu de stage
Attention, ce stage en externat uniquement aura lieu à l'Académie des Beaux-Arts de la ville d'Arlon ( Rue Godefroid Kurth, 2 B-6700 ARLON). Les cours se donneront de 9h à 12h et de 14h à 17h.
Contact
Pour toute autre question, nous nous ferons une joie de vous répondre par mail (contact@akdt.be) ou par téléphone (061 22 54 79).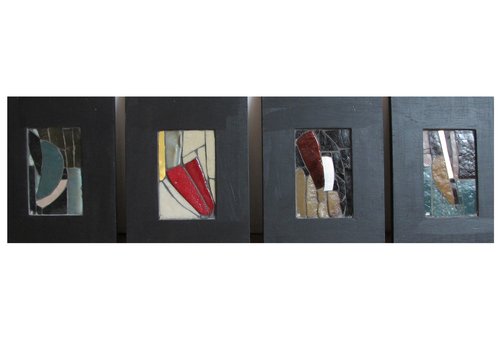 To register, please complete the following form.