Description
Aller à la découverte de sa voix, de ses diverses possibilités, ouvrir l'oreille au son, à l'imagination se laisser transporter par la voix des autres, s'autoriser toutes les expériences de chant, gagner en confiance et goûter le plaisir d'être en liberté vocale...
L'approche est centrée sur l'exploration des ressources vocales (voix parlée, souffle, onomatopées, rires...) et sur la composition de formes vocales créatives. Nous mettrons en œuvre une série de jeux autour des sons, des mots et du rythme.
Le travail est basé sur la détente physique et vocale, sur des expériences visant à dynamiser l'imaginaire, à dépasser le territoire connu de la voix, à faire sauter les cloisons entre les différents registres et techniques, à mobiliser l'audace et le plaisir.
Niveau
Aucun prérequis n'est nécessaire. Qualités nécessaires : enthousiasme et patience.
Matériel
Vêtements souples et confortables
Contact
Pour toute question, nous nous ferons une joie de vous répondre par mail (contact@akdt.be) ou par téléphone (061 22 54 79).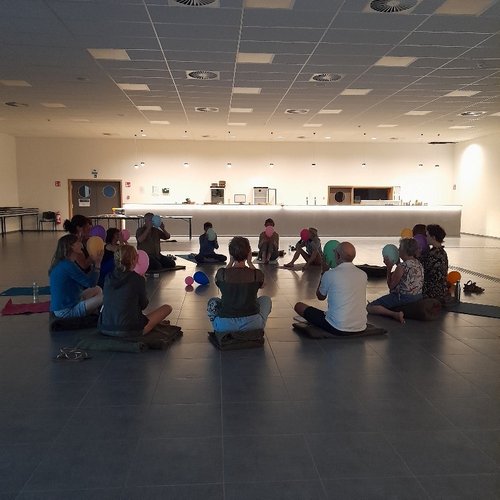 To register, please complete the following form.