Description
Stage pluridisciplinaire regroupant le dessin/la peinture, la couleur et le volume sur le thème de l'hybridation de l'animal soit la transformation de celui-ci vers un objet, un fruit ou tout autres chose sortie de l'imaginaire de l'enfant.
Matériel
Crayons 2H à 6B, papier Canson 224g, peinture acrylique, aquarelle, écoline, argile, colle blanche, pinceaux, carton, paille en carton, boite d'oeuf, feuille cartonné, feuille de plexi, etc.
Lieu de stage
Attention, ce stage en externat uniquement aura lieu à l'Académie des Beaux-Arts de la ville d'Arlon ( Rue Godefroid Kurth, 2 B-6700 ARLON). Les cours se donneront de 9h à 12h et de 14h à 17h.
Contact
Pour toute autre question, nous nous ferons une joie de vous répondre par mail (contact@akdt.be) ou par téléphone (061 22 54 79).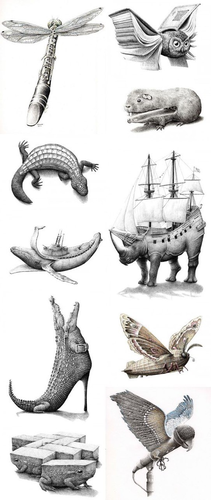 To register, please complete the following form.